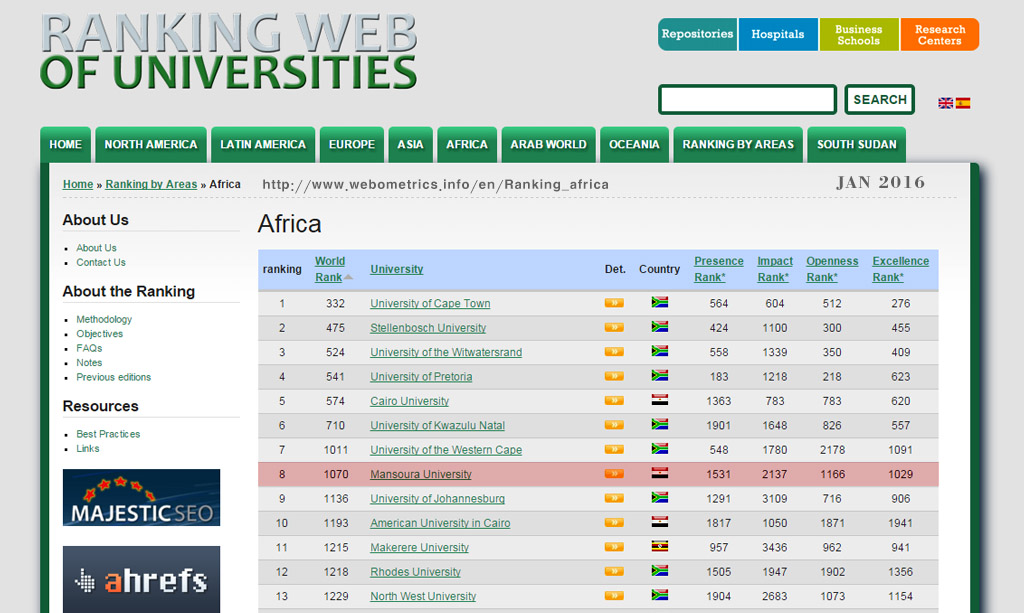 The Webometrics Foundation released the results of evaluation of universities sites for the first half (initial assessment) of the current year, "January 2016", which specializes in measuring the quality of education and research services on the Internet to more than twenty thousand university sites around the world.
Indicators have shown Mansoura Africa University and the global offering, where became the No. 8 instead of 9 Africa, the world's universities have become No. 1070 instead of 1072 in the previous assessment, "July 2015", has retained arranged No. 2 local-level Egyptian universities after Cairo University before American University.
The advanced technology center of communications and information congratulations and thanks to all of Mr. Prof. Dr. / Mohammed Knawy - President of the University and gentlemen deputies Mansoura University deans and Mr. D / Hassan Osman - Chief Information Officer University and the Centre for Quality Assurance University and gentlemen faculty members for their support for the site Mansoura University .