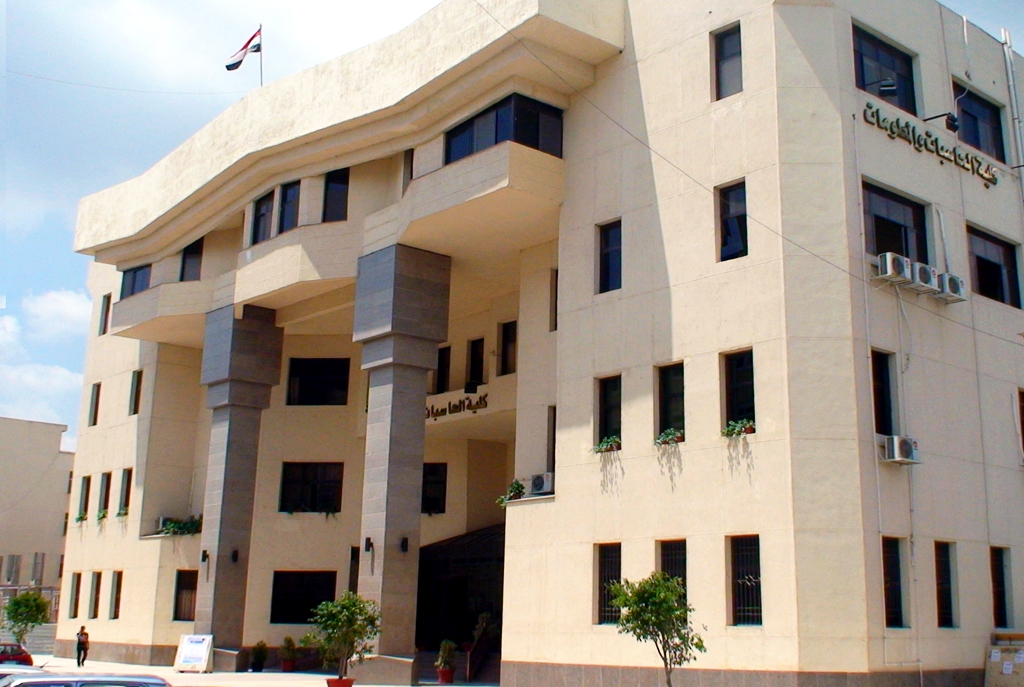 The faculty of computer and information sciences was established in 1995 by government mandate no. 419, with the following goals to be achieved:
Preparing specialists in computing and information who are qualified in theoretical fundamentals and application methodologies that qualify them to compete in the development of computer technology and information.
Conducting studies as well as scientific and applied research in the field of computers and information, and in particular research that has an impact on the development of society.
Providing consultation and scientific and technical assistance to organizations and agencies that use computer and information technology and is interested in decision-making and support.
Training of technical personnel in various sectors of the state on computing and information technology.
Preparation of college graduates according to the different needs of the labor market in the areas of modern computer science and information through formal education in professional diplomas.
Raising awareness in the community, with the aim of introducing the use of computer and information technology in different sectors and state institutions with the goal of raising the efficiency of technology utilization.
Participating in the development of specialized software systems and applications, especially Arabic ones.
Organizing conferences and scientific meetings with the aim of increasing the quality of educational level suspension concept of specialized cadres.
Contracting agreements with scientific institutions and corresponding bodies at the local, regional and global levels in order to exchange views and conduct research related to the disciplines of computing and information.
Providing and strengthening the means of scientific publishing and research in the various areas of specialization.The CIS academic and research activities are strengthened via several major funded initiatives. The CIS has made concerted and successful efforts to establish a competitive education and research base at the undergraduate and graduate level. We are active in many of the major research areas in computer science with specialization in Visual Computing, Computer Systems, Networking and Security, Databases, Information Technology, and Computer Sciences.
The Faculty of Computers & Information Sciences has 35 full time faculty members. The student body consists of over 1600 undergraduate.